As we've mused previously, there's something not quite right about Nvidia's RTX 4090 laptop GPU. It just doesn't do the numbers versus the best RTX 4080 laptops. Which is actually kind of good news, what with these two really excellent Cyber Monday deals on RTX 4080 portables.
The most eye-popping deal is the MSI Vector on NewEgg for just $1,599. That's at least $700 less than the cheapest RTX 4090 laptop. But here's the thing. This MSI has access to up to 175W of GPU power. And as Dave found, a high wattage RTX 4080 laptop chip can match and sometimes even beat the RTX 4090.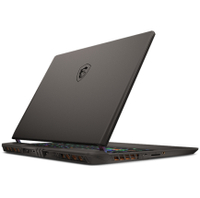 1. MSI Vector | RTX 4080 | Intel Core i9 12900HX | 16GB DDR5-4800 | 1TB SSD | 1200p | 144Hz | $2,099 $1,599 at Newegg (save $500)
This is the most affordable RTX 4080-based gaming laptop I've found, possibly at any time this year. It's not some hobbled GPU implementation either, using a 175W design of the graphics card to give you the full gaming performance. It's certainly not the most beautiful laptop you will see, nor the slimmest (though that helps keep it cool), and I'd rather a higher refresh rate panel and a bit more RAM, but it's a great price for an otherwise high-spec gaming machine.
Price check: Amazon $2,090.87
It's all a little peculiar given that the AD103 silicon used by the RTX 4090 is much more powerful than the RTX 4080's AD104. The 4090 rocks 9,728 CUDA cores, has a 256-bit memory bus and 16GB of VRAM, while the 4080 is 7,424 CUDA cores, 192-bit and 12GB. But the benchmarks don't lie.
Part of the explanation is that the smaller AD104 chip can run that bit faster in terms of clockspeeds within the thermal constraints of a laptop. But in the end, the reasons don't really matter. What matters is that this MSI portable rig has performance that in subjective experiential terms will be largely indistinguishable from far pricier RTX 4090 laptops.
The catch, if there is one, is the MSI's screen. It's a 16-inch item with a native resolution of 1,920 by 1,200 and 144Hz refresh. That's all great and a good fit for gaming. But the screen isn't the brightest or most accurate. But then something probably has to give a little to hit this price point.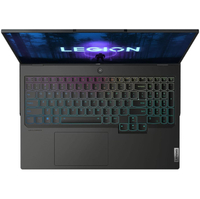 2. Lenovo Legion Pro 7i | Nvidia RTX 4080 | Intel Core i9 13900HX | 16-inch | 1600p | 240Hz | 32GB DDR5-5600 | 1TB NVMe SSD | $2,749 $2,099 at B&H Photo (save $650)
This is a great discount on the best RTX 4080 laptop I've tested. It's a fantastic notebook, offering performance that can often match and sometimes beat an RTX 4090-based system (see our review). There's a high-performance CPU to back it up, a decent, bright 1600p screen, and a fair amount of storage. All with a discount.
Price check: Lenovo $2,359.79 | Amazon $2,450
Next up is the Lenovo Legion Pro 7i. It just so happens to be our favorite gaming laptop of the moment, ranking top in our list of the very best gaming laptops. In fact, it was our favorite when it was $2,750 and now that it can be had for $2,099 on B&H Photo, well, it's only gotten more desirable.
Again, you get an RTX 4080 in full-on 175W form and thus RTX 4090-baiting performance. But a 13th Gen Intel CPU where the MSI has a 12th Gen chip and a 2,560 by 1,600 display that's not only higher resolution, but also runs faster at 240Hz and offers better brightness and accuracy.
Is that worth the extra cost? Well, that's a somewhat subjective call. It's also worth factoring in the Lenovo's more mature design and superior build quality. Ultimately, you get what you pay for in this comparison. The Lenovo is the superior machine. But then it costs more.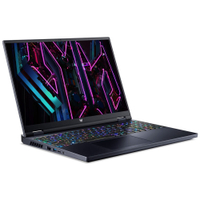 3. Acer Predator Helios 16 | GeForce RTX 4080 | Core i9 13900HX | 16-inch | 1600p | 240Hz | 32GB DDR5-5600 | 1TB SSD | $2,499.99 $1,999.99 at B&H Photo (save $500)
This is the best Acer gaming laptop we've ever tested (check out our review) and we love this 16-inch form factor. The screen in this $2,000 version doesn't seem to be the same gorgeous Mini-LED panel, but it's still a fast 240Hz IPS display. You also get that RTX 4080 mobile GPU, which is able to keep pace with most RTX 4090 laptops, as well as a surfeit of memory and Intel CPU cores. This is monster of a machine that will deliver on anything you throw at it, from games to serious rendering.
Price check: Newegg $2,399 | Amazon $2,349.99
The Acer Predator Helios 16 is $1,999 at B&H Photo right now, which makes for another compelling RTX 4080 option. Sadly, it's not the Mini-LED version, but it still comes with a bright 500nit IPS panel inside it and the same top level spec as the Lenovo.
In short, all these represent RTX 4080 deals good enough to make the very notion of almost any RTX 4090 gaming laptop pretty much redundant.