Recent updates
December 1, 2023: Rockstar has announced that the first trailer for GTA 6 will premiere on Tuesday, December 5.
GTA 6 may have been a rumor for years, but Rockstar confirmed that the sequel's ongoing development is real and now we're finally about to see its first trailer.
Of course, that's not slowed down others from digging up substance of their own over the years. September 2022 saw a substantial leak of GTA 6 test build footage, which Rockstar confirmed as the real product of a network intrusion. Leaks should always be taken with a grain of salt, obviously, but that illicit footage gave us a good idea of what to expect from GTA 6: specifically, a return to Vice City as a pair of criminal protagonists.

Rockstar certainly doesn't have to rush GTA 6 info to us, however. GTA Online is still crushing it a decade after release, raking in half a billion dollars a year. So don't hold your breath waiting to get a full look at GTA 6, since it doesn't have to come until Rockstar's feeling properly ready. Until then, we'll be here collating any and all info that trickles out the back door, even the wildest moon-based GTA 6 rumors. Here's everything we know about GTA 6.
The first GTA 6 trailer is coming in December
After rumors began spreading about an incoming announcement, a post on the Rockstar blog marking the studio's 25th anniversary, confirmed that we'll be seeing some official GTA 6 very soon.
"In early December, we will release the first trailer for the next Grand Theft Auto," company president Sam Houser wrote, also letting us know that the studio looks forward to "many more years of sharing these experiences with you."
As of December 1, we know the first GTA 6 trailer is landing on Tuesday, December 5 at 9 am ET.
Specifically, the announcement says "trailer 1" is coming on that date. Obviously there are going to be multiple trailers for a game of this size, but that choice of text does make it seem like maybe we're going to see multiple trailers throughout December. We'll find out more on Tuesday.
When might the GTA 6 release date be?
More GTA 5 and GTA Online
Fastest GTA Online cars: Revved up
Make money in GTA Online: $$$
GTA 5 mods: All the best antics
GTA 6: All the rumors so far
GTA 5 cheats: Phone it in
We don't have a release date for GTA 6 yet, but we might be able to start trying to narrow in on a year, at least. Our current estimate? Sometime in 2024. The fact that we're seeing the first official reveal trailer in December 2023 makes that feel even more likely.
Take-Two's latest investor report made a broad promise that the publisher intends to release "several groundbreaking titles" in the 2025 fiscal year, which begins in April 2024 (corporate fiscal calendars are weird). A rough deduction, but it's what we've got until an official announcement appears.

Of course, our guesses at the GTA 6 release date have already shifted plenty of times. When Take-Two Interactive announced the deal to purchase mobile game company Zynga, it came via a press release that also included a section called "Strategic Rationale and Stockholder Value Creation". Inside this was the note, "Looking ahead, the combined company is expected to deliver a 14% compound annual growth rate… over the three-year period from Take-Two's Fiscal Years 2021 through 2024."
An analyst from investment banking firm Jefferies, quoted by Stephen Totilo of Axios, "there are only a handful of titles that can...provide management with the confidence to put out such a strong guidance; we believe there is at least one Rockstar IP set to be released by FY24". That was followed up by a quote from research analyst Doug Creutz of Cowen, who thinks this points to "a likely GTA 6 launch in FY24." If true, that could put the Grand Theft Auto 6 release date anywhere sometime between now and end of March 2024.
Back in July 2021, Tom Henderson, a Call of Duty leaker, posted a YouTube video predicating that GTA 6 would be coming out in 2024 or 2025, and this was corroborated by Bloomberg reporter Jason Schreier, who stated on Twitter that "Everything Tom Henderson has said about the game matches up with what I've heard."
GTA 6 leaks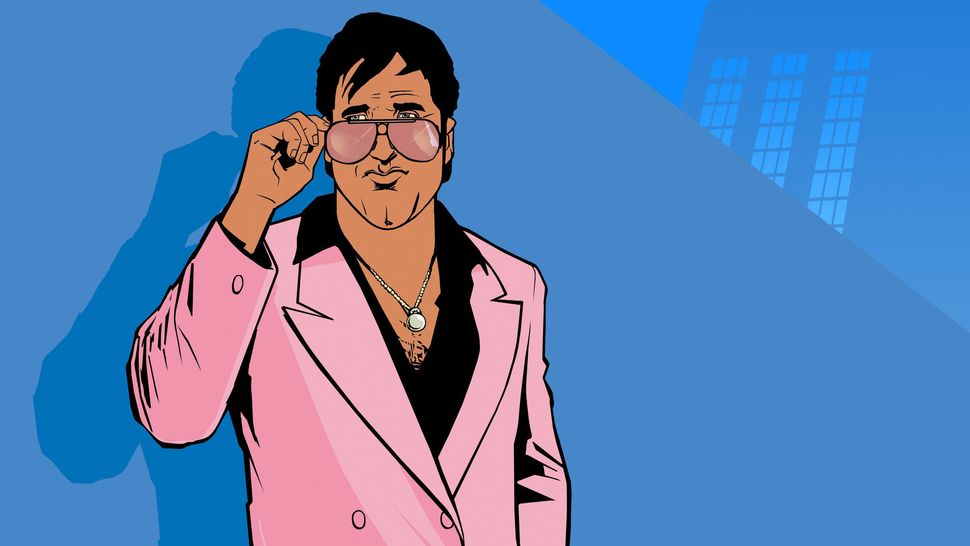 What was in the GTA 6 leaks?
The big dump of leaked footage may still be floating around, but unless you're extremely interested in picking apart debug footage you aren't missing much. Based on what we've seen, yup, this sure is a GTA game in the works. It's all likely older footage and is absolutely internal development stuff, not some sneaky peak at a final, polished product. That likely just doesn't exist yet, given how iterative a process game development is.
Here are the few high points that we might be able to expect in the launch version of GTA 6:
Two playable characters: Referred to as Lucia and Jason, they are likely the "Bonnie & Clyde inspired" crime duo referenced in past rumors.
Vice City: Part of the footage includes a modern rail car labeled "Vice City Metro," making the rumors of a return to fictional Florida seem likely too.
Modern day setting: We've spotted at least one pedestrian with a smart phone, which seems to discount smaller rumors about a possible '80s setting.
No matter how likely they do seem, all the other features we can glean from the footage—Lucia committing a robbery at a waffle joint, dialogue options for playable characters, a character seen moving and crawling while prone, the messaging system called "WhatUp!"—should be taken as subject to change until Rockstar chooses to make its public reveal for GTA 6.
Will GTA 6 release on PC?
Will GTA 6 come to PC?
It's a pretty safe bet. Rockstar's past with PC versions has been a bit erratic, but the immense popularity of both GTA 5 and Red Dead Redemption 2 on PC is a great reason for Rockstar to take the platform seriously.
And it seems like Rockstar feels the same, considering it released the Rockstar Games Launcher on PC in 2019. It's hard to believe the studio would release its own games launcher if it didn't plan on hosting its future games there, including GTA 6. That said, we can probably expect a gap between the release of GTA 6 on consoles and PC. It took GTA 5 a year and a half to come to PC, and RDR2's gap was almost a year as well.
GTA 6 setting
What will the GTA 6 setting be?
Everything flows from Rockstar's choice of city and decade. GTA 5's return to Los Angeles sets us up for a possible return to Vice City. That theory feels more and more likely thanks to the leaks from September 2022 which showed a character exiting a rail car labeled "Vice City Metro."
Rumors from July 2021 also pointed to GTA 6 returning to Vice City. These claims said that GTA 6 will take place in a modern day version of the series analog for Miami. These same predictions also said that GTA 6's map will evolve or expand over time, possibly through DLC or live game updates. The Miami prediction has been echoed by other sources, as reported by Bloomberg's Jason Schreier.
In an interview with Develop in 2013, president of Rockstar North Leslie Benzies referred to Rockstar's trifecta of preferred GTA cities:
"We don't know what GTA 6 will be, but we've got some ideas. We've got about 45 years' worth of ideas we want to do. We'll pick the right ones. It comes from the idea first. Where it is going to be set is the first question. That then defines the missions; you're doing different things in LA than in New York or Miami. The map and story get worked up together, and the story is a basic flow of how it works out so you can layer the mission in."
Speaking of old GTA cities, a few years ago a Liberty City scene appeared on a Rockstar dev's profile, apparently mocked up in GTA 5's engine. This could easily have been a technical test, or perhaps a scene from some scrapped singleplayer DLC, but Rockstar once talked about putting all of their cities into one mega-game. That sounds absurdly ambitious, but Rockstar might well have the resources to do it.
GTA 6 Online
Will there be a GTA 6 online?
GTA 5's online Los Santos has yet to run out of gas. Rockstar is still regularly adding new activities, content, and events to its big multiplayer world. Given that GTA 4, GTA 5, and both Red Dead Redemption games have had online servers, it feels like a must-have for GTA 6.